Playful Things For Playful People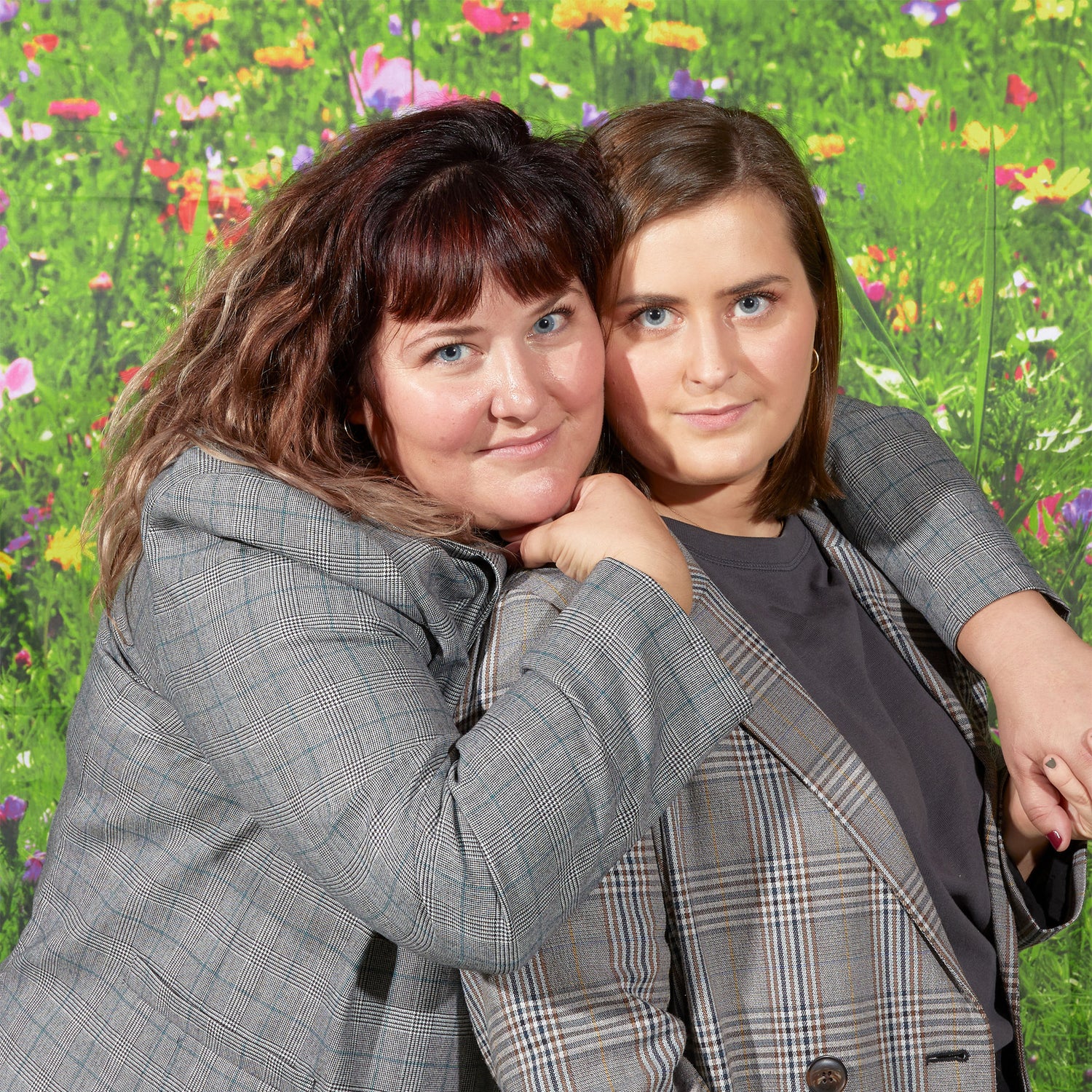 Led by two sisters with a love for whimsy, fun, and color, Volk is a Dallas letterpress studio that makes things for people who have fast food favorites and a penchant for trash tv. (JK, we're for everyone).
We're Chandler Lohner and Ashlie Dance
A total kitsch queen, Chandler is absolutely anal about typefaces and can spot a typeface in the wild like it's nobody's business. She is a non-pretentious hamburger connoisseur and has been known to frequent McDonald's as many as 5 times a week. Chandler has her BFA in graphic design, obsesses over letterpress and screen printing, and has been illustrating since she was a wee tot. She also has a list of favorite color combos on tap and can quote any movie on demand. She is Ashlie's sister.

Ashlie is the holder of all useless and useful knowledge. She will binge watch trash tv faster than you can snack on cheez-its and she knows more about art than a PhD candidate. Ashlie casually has her BFA in jazz music from University of North Texas. She has produced several independent albums as well as composed music for dance scores performed across the world. She has worked as a writer for businesses and blogs for the majority of her adulthood. She is Chandler's sister.